Research Topics
Binary star evolution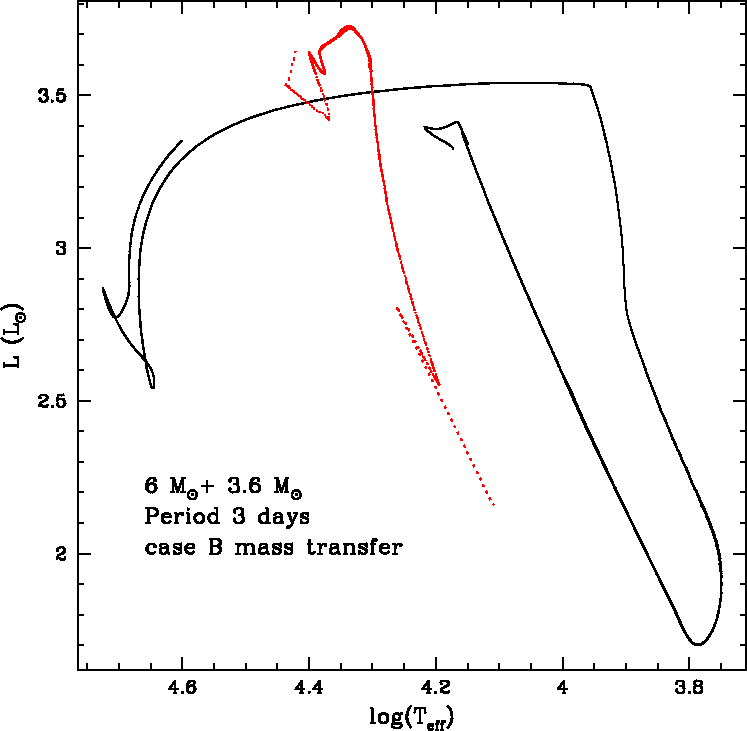 Evolution of low and intermediate-mass interacting binaries. Modelling of Algols and Barium star systems


Philip DAVIS (ex-ULB, Belgium)
Alain JORISSEN (ULB, Belgium)
Romain DESCHAMPS (ex-ULB, Belgium)
Jean-Pierre de GRÈVE (VUB, Belgium)
Hydrodynamics of mass transfer in long period systems. Wind accretion by a pulsating AGB star

Daniel PRICE (MoCA, Australia)
Steven TOUPIN (ex-ULB, Belgium)
Kilian BRAUN (ex-ULB, Belgium)
Stellar Hydrodynamics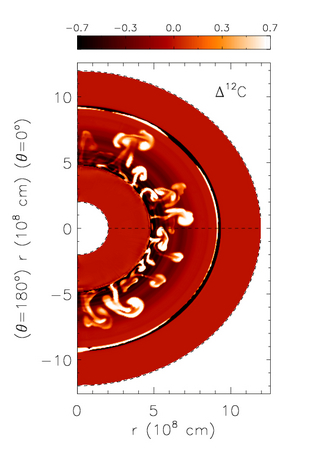 Hydrodynamics of mixing and time-dependent theory of convection
Miroslav MOCAK (Université Libre de Bruxelles, Belgium)
Ewald MULLER (Max-Planck Institute, Garching, Germany)
Casey MEAKIN (LANL, USA)


Super AGB stars (7-12 Mo)

Evolution and nucleosynthesis of massive AGB stars
John LATTANZIO (Monash University, Melbourne, Australia)
Carolyn DOHERTY (Monash University, Melbourne, Australia, PhD)
Pilar GIL-PONS (Universitad de Barcelona)


Low and Intermediate mass Stars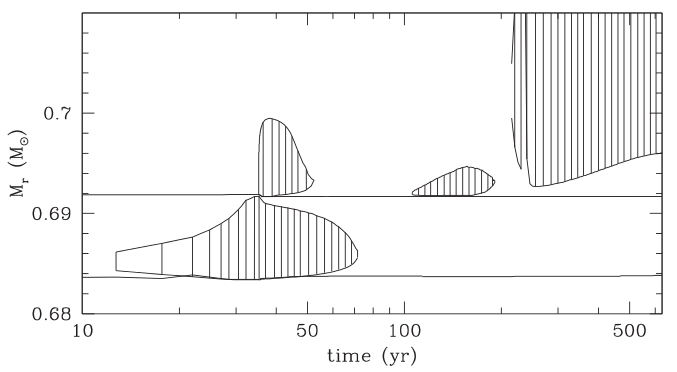 Structure, Evolution and Nucleosynthesis of primordial stars

John LATTANZIO (Monash University, Melbourne, Australia)
Mario LIVIO (Space Telescope Science Institute, USA)
Stéphane GORIELY (Université Libre de Bruxelles, Belgium)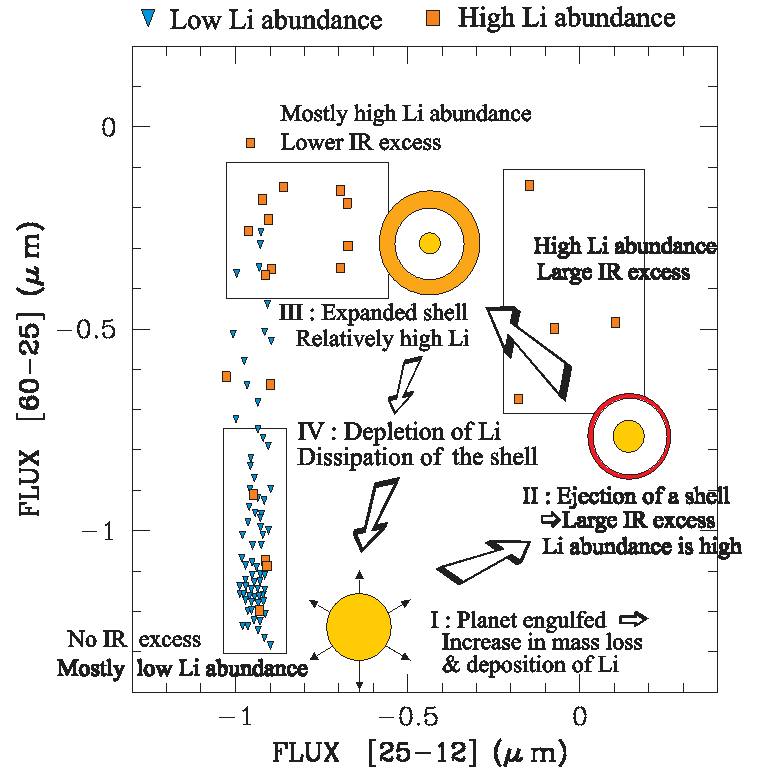 Engulfing of planets by giant stars
Detailed study of the structural response of the star swallowing a giant planet and of the potential observational signatures of such an event.
o Mario LIVIO (Space Telescope Science Institute, USA)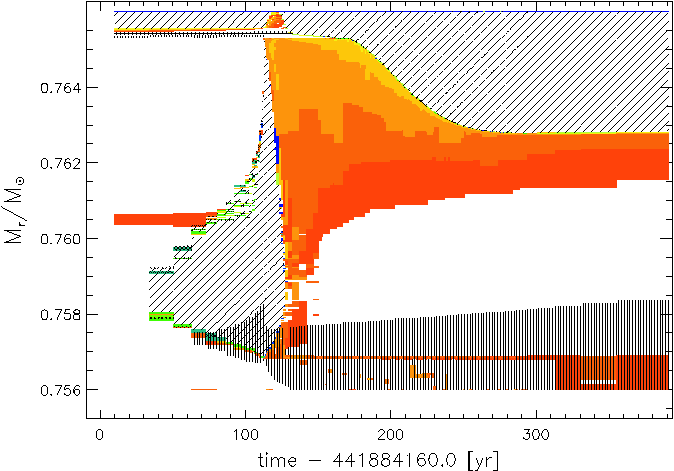 S-process Nucleosynthesis in AGB stars
Detailed computations of the neutron-capture nucleosynthesis during the TP-AGB phase. Study of the effect of rotational mixing on the s-process.
o Stéphane GORIELY (Université Libre de Bruxelles, Belgium)
o Norbert LANGER (Bonn, Germany)


Transport processes of chemicals and angular momentum in RGB and AGB stars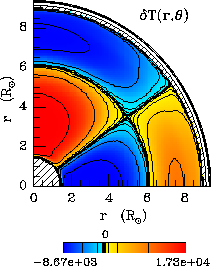 Evolution of the surface composition and determination of yields from low-mass and intermediate-mass stars (RGB and AGB stars). Study of rotationally induced mixing (effects associated with meridional circulation, shear and turbulent mixing), overshooting, and gravity waves. This project involves :
o Thibaut DÉCRESSIN (Geneva Observatory, Switzerland)
o Ana PALACIOS (GRAAL Montpellier, France)
o Corinne CHARBONNEL (Geneva Observatory, Switzerland)
o Jean-Paul ZAHN (Meudon observatory, France)
o Stéphane MATHIS (CEA Saclay, France)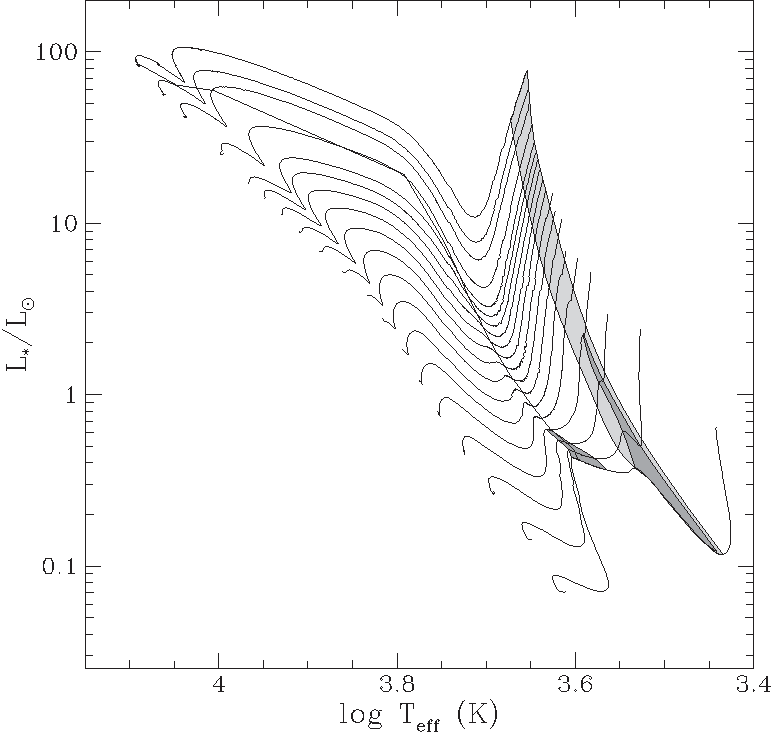 Pre Main sequence evolution
Accretion process in young low mass stars. Birthline. Rotational evolution of PMS stars.
o Claude BERTOUT
o Manuel FORESTINI